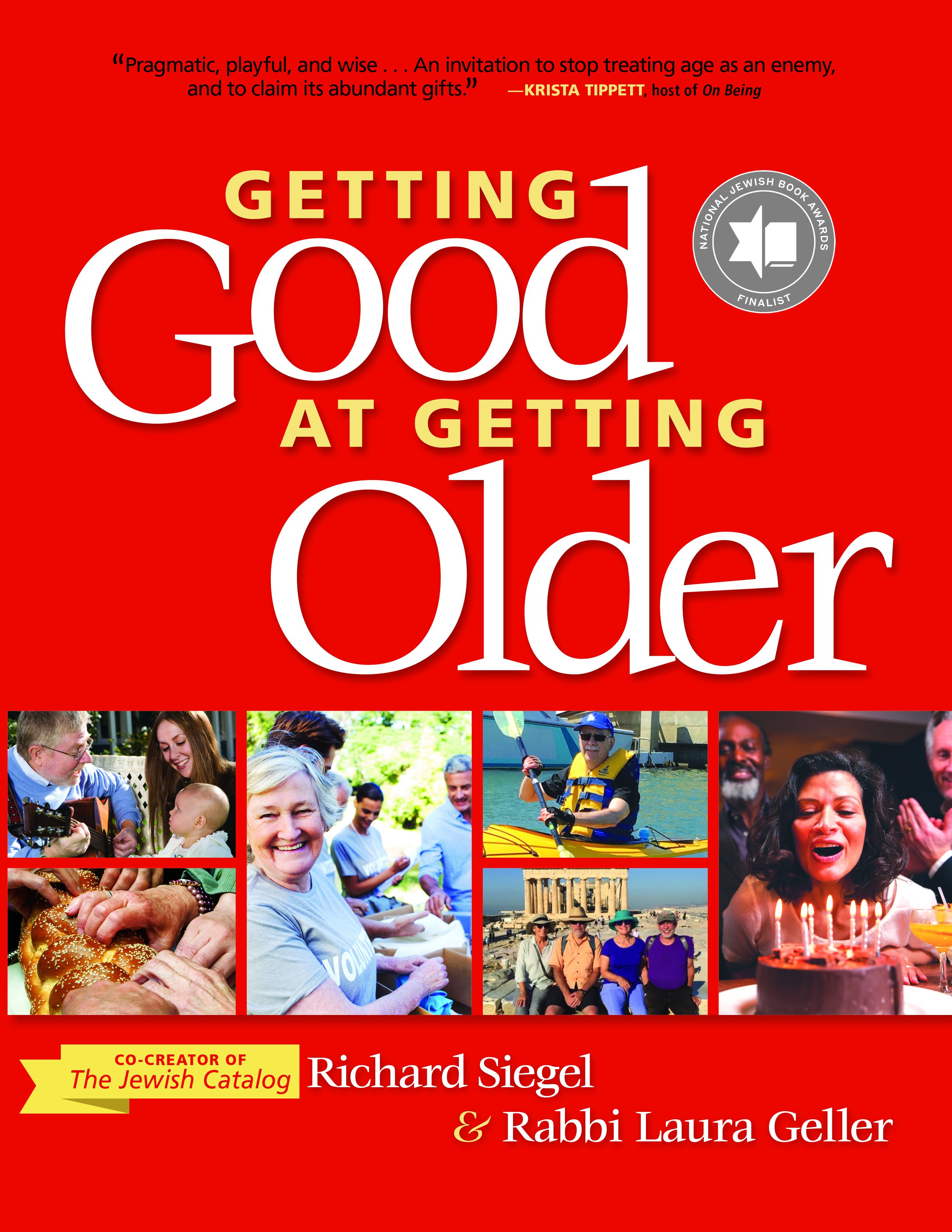 Rabbi Laura Geller has poured her generous soul into this offering. How astonishing to live in a time when the very nature of lifespan and thus of aging is transforming before our eyes. This book is pragmatic, playful, and wise. It is an invitation to stop treating age as an enemy, as our culture suggests, and to claim its abundant gifts.
— Krista Tippett, host of On Being and founder of The On Being Project

Reading Getting Good at Getting Older, I could feel myself getting great at getting older and am now looking forward to the next 97 years.
— Norman Lear, producer of All in the Family, The Jeffersons, Good Times, One Day at A Time, and Maude

Aging is an opportunity to rewire, not retire. Getting Good at Getting Older offers wonderful advice about how to keep yourself and your relationships active and vibrant, and to embrace this part of life with a sense of adventure.
— Dr. Ruth Westheimer, author of Crocodile, You're Beautiful; Roller-Coaster Grandma; and Sex for Dummies

Getting Good at Getting Older is a bedside companion, a portable best friend, and a baedeker of essential resources for anyone smart enough to age mindfully rather than just let it happen to them.
— Letty Cottin Pogrebin, founding editor of Ms. magazine and author of Getting Over Getting Older

Calling all sages, elders, and perennials! If you are of the generation that changed the world once, and now, want to do it again –– this whimsical and thoughtful book will delight and challenge you. Filled with humor, curiosity, and chutzpah, Getting Good at Getting Older is essential reading for all of us navigating the second half of life.
— Marc Freedman, author of How to Live Forever, and CEO of Encore.org.